I found a pair of black side reins hanging in the workshop we made for a customer AGES ago, who then decided she wanted non-elasticated ones. These never got sent out, and have never been used.
They are black English leather (hand-made by us) and have brass clips for the bit. The girth end has an adjustable loop with brass buckle.
Here's a (not too brilliant) photo of one of them, so you can see.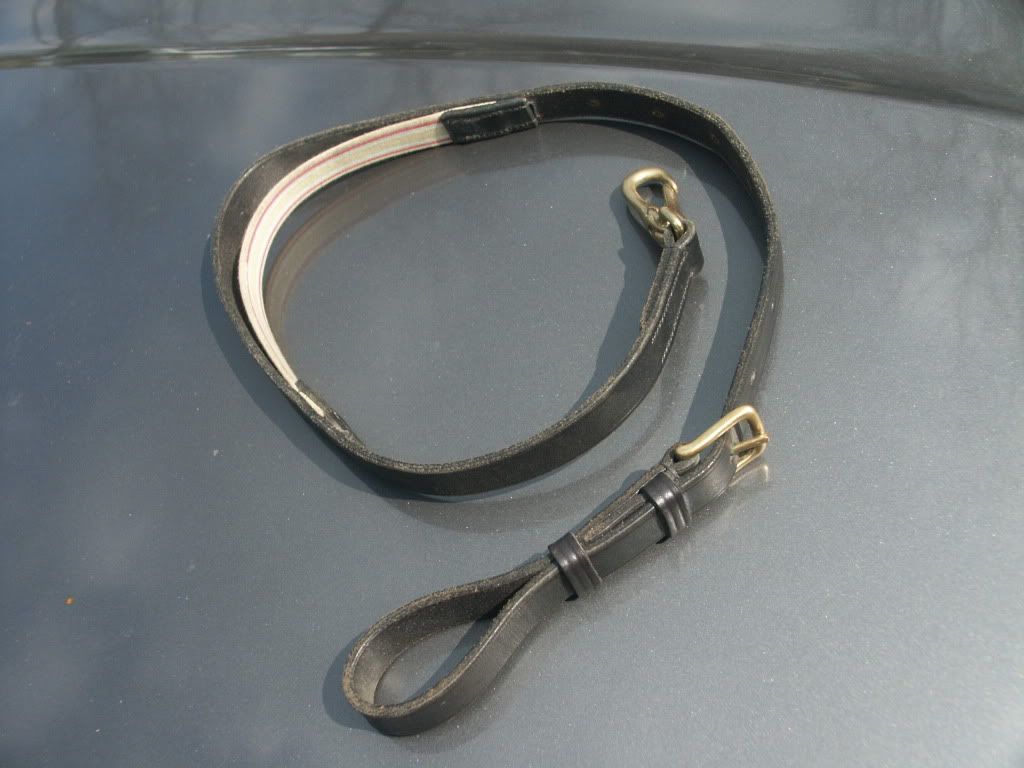 They are, on the longest setting, 36.5" long, 39" long with the elastic at full stretch. On the shortest setting, they are 32" long, 34.5" long with the elastic at full stretch.
They should be £25, but can go for £20 inc P&P, as I need to get them gone.
Often I end up keeping and using odds and ends that get left behind in the workshop, but I have no use for these as they are too small for my lot!
PM me if you are interested. Thanks