Ok all I really need your help.
Background 3/4weeks ago I had a lesson on Polo, and he just wasn't his responsive forward self, and my RI who sees him regularly noticed he was short on his right hind. I got off she got on and I confirmed yes he was. We trotted him in straight line and he was perfectly sound.
So got osteo out, and she confirmed pulled hamstring, so treated him and advised 6wks of 45minute hacks daily in straight line and no hills.
So anyway on sat he spent the whole day proper hooning apparently, I wasn't there.
Last night I went to ride but he felt off and sure enough I took him in school and trotted him on a circle and defo not right. Then he stopped dead – he would never do that, usually I am the queen of half-halts. I was actually scared to kick him on so OH lead him away from fence and I jumped off. We then trotted him up in straight line, and fine – a little short but not lame as such.
So I got back on and tried again and he was just so dead and behind his own movement so immediately jumped off.
The bit I need your help on!!!
Today, so he had yesterday off, I went to get him in from field this morning, he's on 24/7 turnout.
And he would NOT move, I swear he just wouldn't go anywhere. Almost like he forgot how to use his back legs. So I called my YO and she came over and we had no luck, so she had to actually pick his feet up and move them forward, then after a carrot and some persuasion he started walking!!
So obviously I was concerned so called emergency vet, I was asked if it was really an emergency and I said well yes he'd very off colour and wouldn't actually move.... he had a terrible attitude on the phone and actually said he didn't want to come (amongst a few other things, one related to the fact I called him out on a Saturday for a kick to polo's chin, and was told that I prob wouldn't wait till tomorrow cause I'd probably be at work) I was actually very shocked by his attitude and told him so and he replied with 'oh for goodness sake!'. So I came off the phone a bit teary, which those who know me is totally unlike me, but that conversation combined with worry for Polo, it got to me a bit.
So vet reluctantly agreed to come out.
Vet gets there, tells me he's got 10's of emergencies, that he has a horse rolling with colic and has prioritised polo over them so we better get on.... so I get polo out box and we trot him up, yes he seems sound, cross over, and yes he seems ok, so I suggest lunge and vet says yes I suppose I should, at this point vet is very rude to my YO (including using the F word, and calling her interfering) who tried back me up that polo would not move and was in distress when we tried to get him in.... and then vet says there is nothing wrong and says he's used to dealing with proper horses owners, and I was paranoid, if anything he was only 1/10th lame and that would be infront, nothing wrong with him behind and certainly not an emergency!!!
Then off he went, practically stormed off the yard having a ruck with my YO on the way, shouting how he'd been up all f'ing night and then to come out to this, YO told him not to come back on the yard, he doesn't even know her so why he had go at her I have no idea!!!
So Polo got NO diagnosis, nothing! Was told he was fine.
Vet didn't even physically examine him!!!!!!!!!!!!
Needless to say I was disgusted by his behaviour, shocked and shaken by the whole experience.
Anyway, I go back up around 1pm and polo seems fine, roaming small paddock and eating.
Go back up at 4.30 and there he is standing in the field again, not willing to move, call to OH and YO and we get him going again!!!
I will upload vids asap, please ignore my pleading with polo to walk on.
Any advice? I am getting a 2nd opinion tomor from different vet, from difference practice. But can anyone think what's wrong with Polo, he's my main concern not the vet. I have turned him out in hope he keeps moving and will check on him every 2hrs..... think boxing him would make it worse...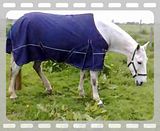 Last edited: